About Us
Worship Services are every Sunday morning at 10am.
A magnetic and energetic church, First United Methodist is located in Buchanan, Michigan. Our core values are Christ, Prayer, Family, the Bible, and Mission.
We offer a number of programs including several small groups, Sunday School for all ages, and worship that combines all kinds of styles.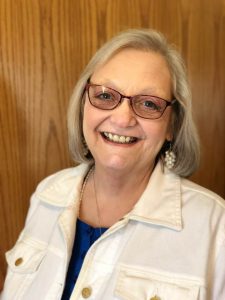 This is a new beginning for Buchanan First. I am the first woman pastor, the first retired school counselor pastor, and the first choir director pastor. We are having many firsts, but we are ready for more! We want to welcome all people from all walks of life to go on this spiritual journey with us. Questions and doubts are okay. Come as we search together to know the loving God.
All seekers are welcome – and if you're not there yet, you are welcome too!
Worship service is at 10:00am on Sunday morning, but I would love to talk to you any time. Call. Visit. Let's start this first together!